Sales Effectiveness
Four levers of Sales Effectiveness
We provide strategic advice and hands on implementation in the four areas of sales effectiveness:
Brand
Work process
People
Measurement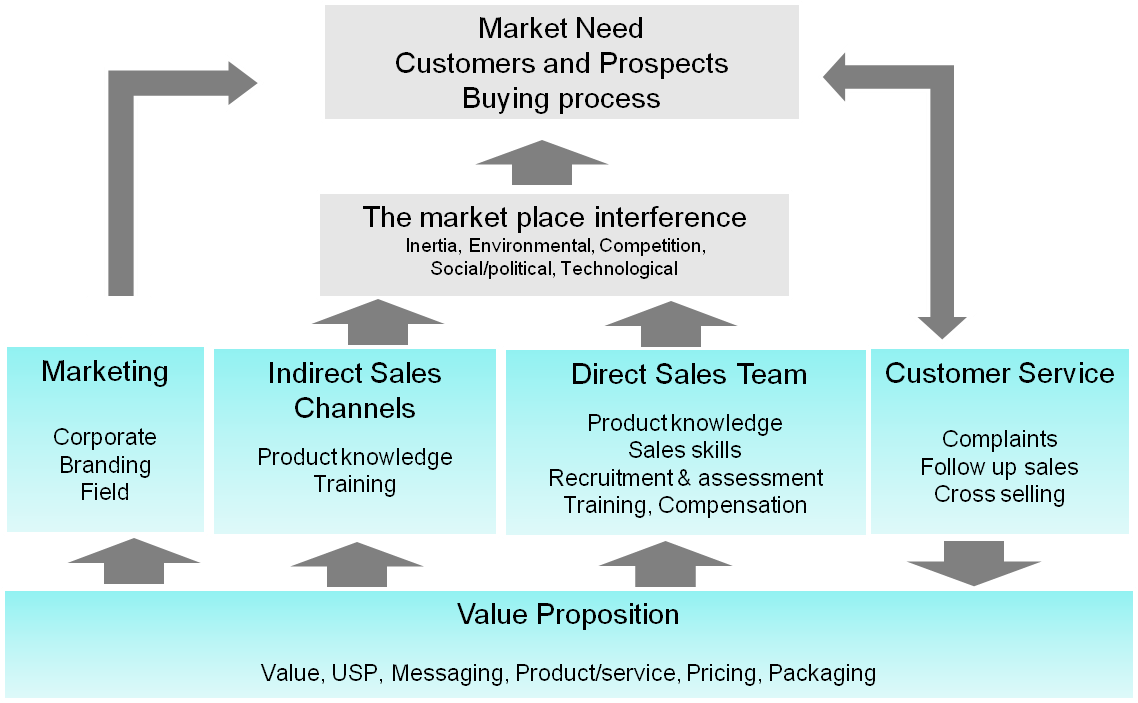 Sales effectiveness is about a company's sales and marketing team's ability to "win" at every stage of the buying cycle, and get the business on the best terms and in the best time.
Sales effectiveness is not just an issue for sales management; it requires deep collaboration between sales, marketing, customer service, product development and delivery to know what is working or not working.  A focus on continuous improvement of the knowledge, systems, skills, and strategies that all staff apply as they work with customers.
"By analyzing sales force performance, managers can make changes to optimize sales going forward. Toward that end, there are many ways to gauge the performance of individual salespeople and of the sales force as a whole, in addition to total annual sales." In a survey of nearly 200 senior marketing managers, 54 percent responded that they found the "sales effectiveness" metric very useful.
We focus on these four areas:
Brand – to help ensure that you stand out in a crowded market place.
Work process – "we have alwasy done it that way"  sometimes corporate memory gets in the way of efficient work flows
People – using the best tools to recruit, assess, train and manage your people.  A top sales person will be up to ten times more effective than an average sales person.
Measurement – a dashboard to ensure that problem areas can be identified quickly is key to managing sales effectiveness.
A useful summary on sales effectiveness from Wikipedia