De La Rue – Establishing digital marketing in a 200 year old 'greenfield' site
Founded by Thomas de la Rue in 1813 as a Guernsey-based printer, today it is a global business based in Basingstoke with £493M revenue, around 2,700 employees and more than 1,000 registered patents. Known best for the design and production of bank notes and passports, De La Rue now offers related products and services. All of these are based on its unique, legacy expertise in identity and counterfeit management.
Click here to read the Holdsway case study about my assignment at De La Rue.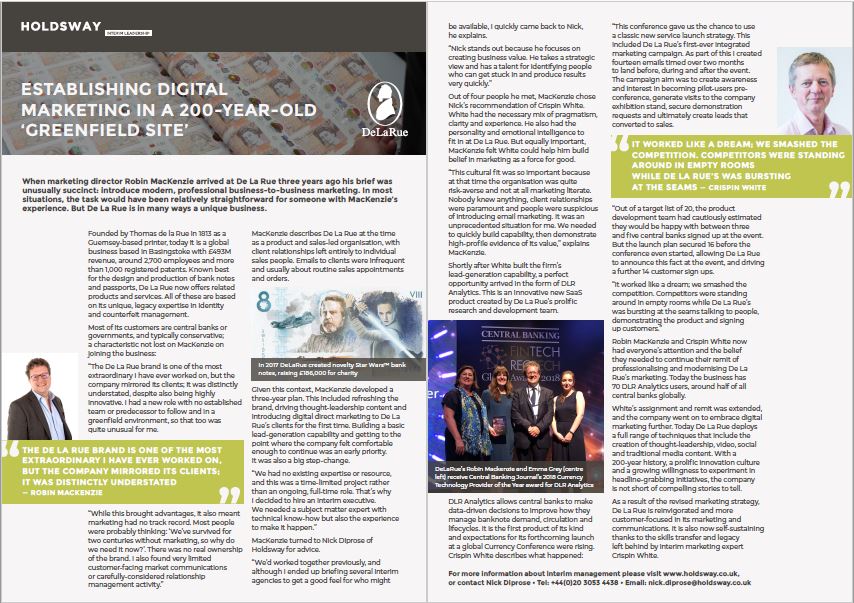 Award winning DLR Analytics was the product launch strategy that demonstrated the power of a co-ordinated communications strategy.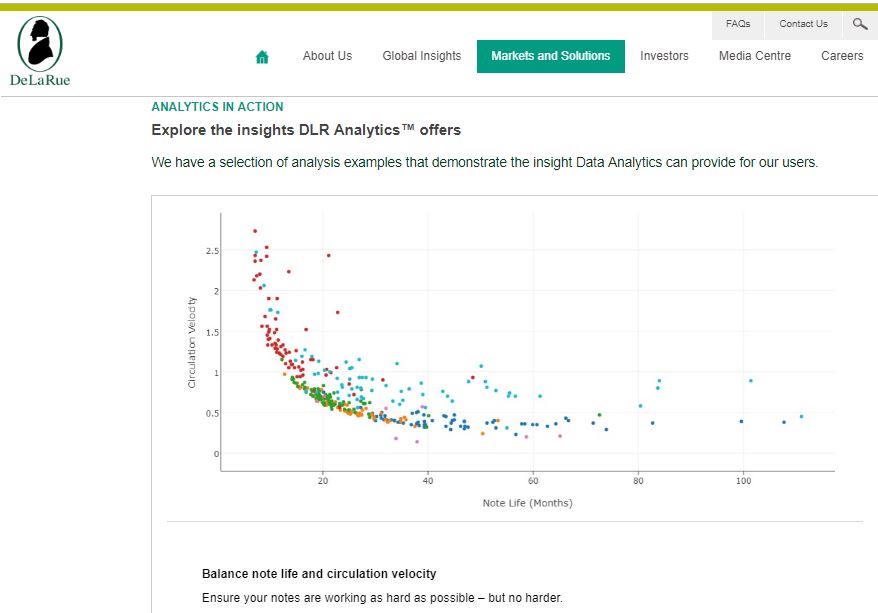 I was proud to play a small part in the Star Wars project for De La Rue.