About Us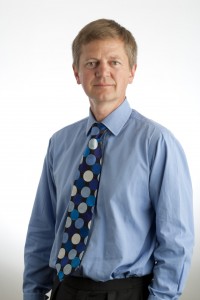 Crispin White has over 35 years' experience in the U.K., Australia, Europe and USA. If you want to get the most done in the least time he's your man.
Crispin began his career in a direct marketing agency before entering management consultancy. He worked with Gemini Consulting, AT Kearney, Marketing Director of Management Consulting Group PLC and CMO of Hay Group and most recently at De La Rue.
Crispin's areas of expertise include building and developing effective international marketing strategies, marketing programmes and managing marketing teams that deliver a better return on investment.
You can read more about effective marketing in the case studies.
Crispin White Associations
For 30 years Crispin was a Fellow of the Chartered Institute of Marketing and a Chartered Marketer.
Crispin White is currently a Fellow of the Royal Society of Arts.
We are a family run consulting business. Our directors have over 50 years of blue chip international experience between them.We split our business into marketing and people development.
When setting up Chiswick Marketing back in 2001, our aim was to provide top quality marketing at a fraction of the cost charged by top tier marketing consulting firms. We don't have expensive offices or overheads. We prefer to focus on your issues and have therefore kept our business small and built a network of experts to help us deliver the best results.
Our work is driven by our clients so we are flexible and pragmatic in everything we do. We do not waste time writing reports, but do things, quickly and efficiently with a clear return on investment.
We work with a network of people and firms that provide expertise in their area.  That means that we can deliver clients the resource required without carry huge overheads that have to be utilised.
When we started the business we were based in Chiswick, we now live in Teddington but are loathe to change the name. Who knows, maybe one day we will end up back in Chiswick.
Experiment:
We are always trying the latest stuff to see if it works.  This service helps boost your SEO rankings for your name.  http://crispinwhite.brandyourself.com/