Plural launched their new brand in October 2018.
Working with brand agency, Thinkfarm, we took the Plural team through a research process, delivering a brand map and key messages.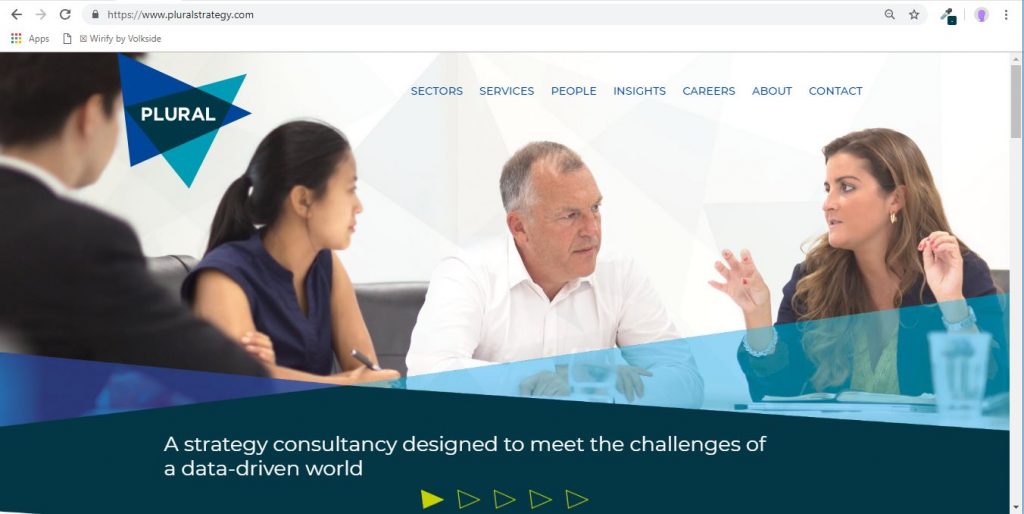 The Plural story behind the logo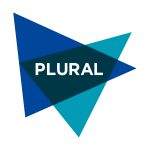 This is a five year old management consulting company.  It is led by industry veterans and staffed with a vibrant, impactful and incisive team.  They wanted to reflect the culture and punch above their weight in the market.
Their story:
There is much overlapping, and sometimes conflicting, information competing for our attention.
We offer clarity and direction to our clients by cutting through the morass of data to reveal what's important.
The logo represents how we tap into different sources of information and shape it to help businesses move forward.
Plural is at the centre of our sectors, providing clarity and confidence to our clients
We had research from MSc students fromLondon School of Economics that show that the culture of the organisation is the number one criterion for slecting a place to work today.  So we did simple things like adding an Instagram account help show the culture. Rather than say we were vibrant, energetic and fun the Instagram feed shows that is true.